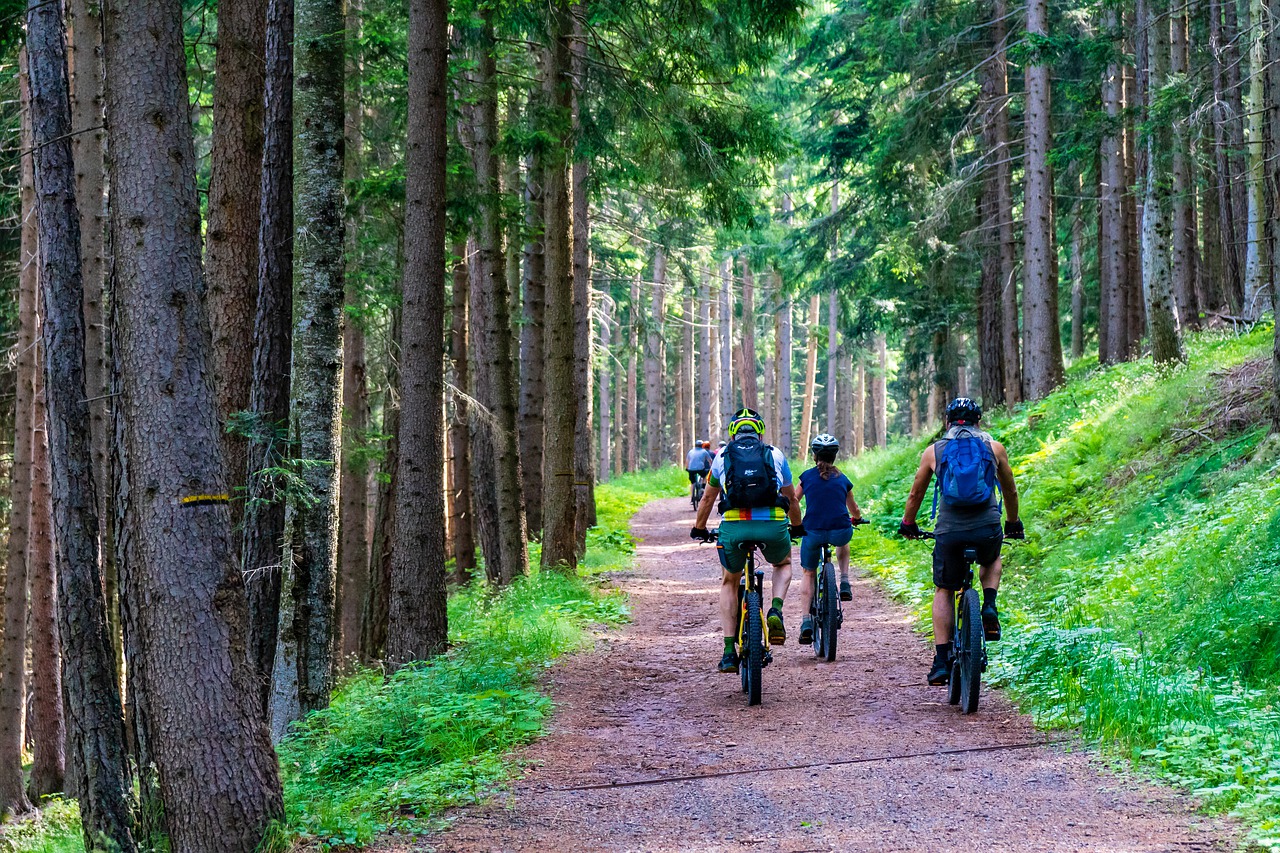 Mount Amiata certainly has a lot to offer to trekking lovers. In fact, there are many paths, clearly visible and marked, that walkers, whether they are experts or beginners, can follow to fully enjoy the natural beauty that the mountain offers. In recent times, Monte Amiata has also seen an increase in the number of bicycle enthusiasts, whether they are normal or assisted pedaling. The e-bikes, compared to the first ones, being equipped with batteries, offer the possibility to carry out longer and more difficult routes without getting too tired, thus giving the possibility even to those who do not call themselves an expert cyclist, to ride by letting themselves be transported only by the quiet and from the tranquility that the woods of Mount Amiata offer to each person.
The routes for the bicycle
The routes to be taken by bicycle are almost the same as those that can be done on foot; total freedom of choice therefore, with regard to duration, difficulty and length. See all the routes.
On the E-bikes you will also be able to visit the many towns and villages bordering Abbadia San Salvatore: Radicofani, Castiglione d'Orcia, Campiglia d'Orcia, Bagni San Filippo are all at a more than reasonable distance to be traveled in the saddle to an electric bicycle.
Where to rent bicycles
Bicycles can be rented, by reservation, at the shops Tondi Sport and E-bike.go , or on the web site Booking Amiata. The prices for E-bike rental start at € 20 for half a day and € 35 for the whole day. The helmet is also included in the price, essential to enjoy the bike without sacrificing safety. If, on the other hand, you stay at one of the hotels in the mountains and you do not want to go to town to rent your bike, the same rental service, always by reservation, is also offered by the Amiata Freeride Bike Resort, located in the Macinaie area.
Also some countries in Val d'Orcia offer the E-bike rental service; among others we point out E-bike tuscany and Cicloposse in Pienza, The ciclofficine del teatro povero, located in Bagno Vignoni.
[ratings]