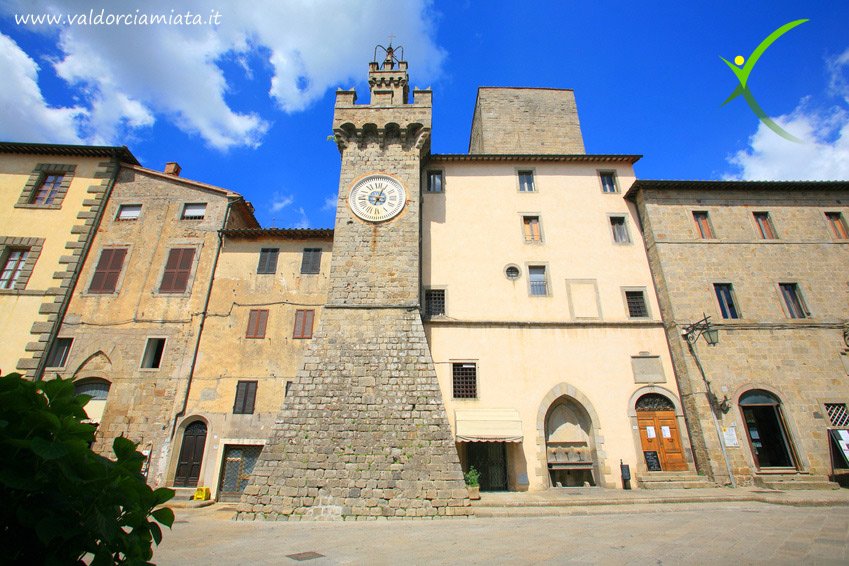 Santa Fiora is a town with approximately 2640 inhabitants, located in the province of Grosseto.
The history of Santa Fiora
The first traces that testify the existence of the town dates back to the IX century A.D. Historical dominion of Aldobrandeschi, who settled 1100, shook in a first moment friendship relations with the Republic of Siena. In the 1260 the Ghibelline army was able to count on the support of the town of Grosseto in the battle of Montaperti, against Guelph Florence.
Siena will withdraw the Alliance after the battle of Tagliacozzo in 1268 when saw the defeat of the same Santa Fiora. From XIII century onwards Santa Fiora became one of the most important centers of southern Tuscany, the fulcrum of the Ghibelline resistence to the government of Siena.
With the end of Aldobrandeschi in 1439, the territory passed under the rule of the Sforza. They will be precisely these who defend Santa Fiora from expansionist ambitions of Cesare Borgia. In 1632 Ferdinand II de Medici will purchase the land of Santa Fiora, whose dukes will become feudal lords of the Grand Dukes of Tuscany.
Monuments and places of interest
Parish Church of Saints Flora and Lucilla
The Church of St. Joseph (San Giuseppe).
The Church of the Suffrage.
The Curch of Sant'Agostino.
Santa Chiara Church and Clarisse Convent.
The Church of Our Lady of the snows (Madonna delle Nevi).
Sinagoga, Jewish place of worship between the XVI and XVIII century, of which few tracesremain until today
The Praetorian Palace.
The Sforza Palace.
City Walls, built to defend historical village and of which there are few visible remains.
Tradition and Folklore of Santa Fiora
Many popular festivals are held in the villages of Marroneto (songs of the Epiphany, January 5 th and Dead Carnival, in the days between the end of Carnival and the beginning of Lent) and Bagnolo (Donkey Festival, third Sunday in August).
The Patronal feast of Santa Fiora is held instead on July 29 th , with a procession that leads through the streets of the town, the relics of Saints Flora and Lucilla. On December 30 th , the traditional "Torchlight" is staged, whose origin date back to the Middle Ages.
Among the personalities linked to Santa Fiora, we will mention the priest and intellectual Ernesto Balducci, the writer Andrea Camilleri and the religious feformer David Lazzaretti.