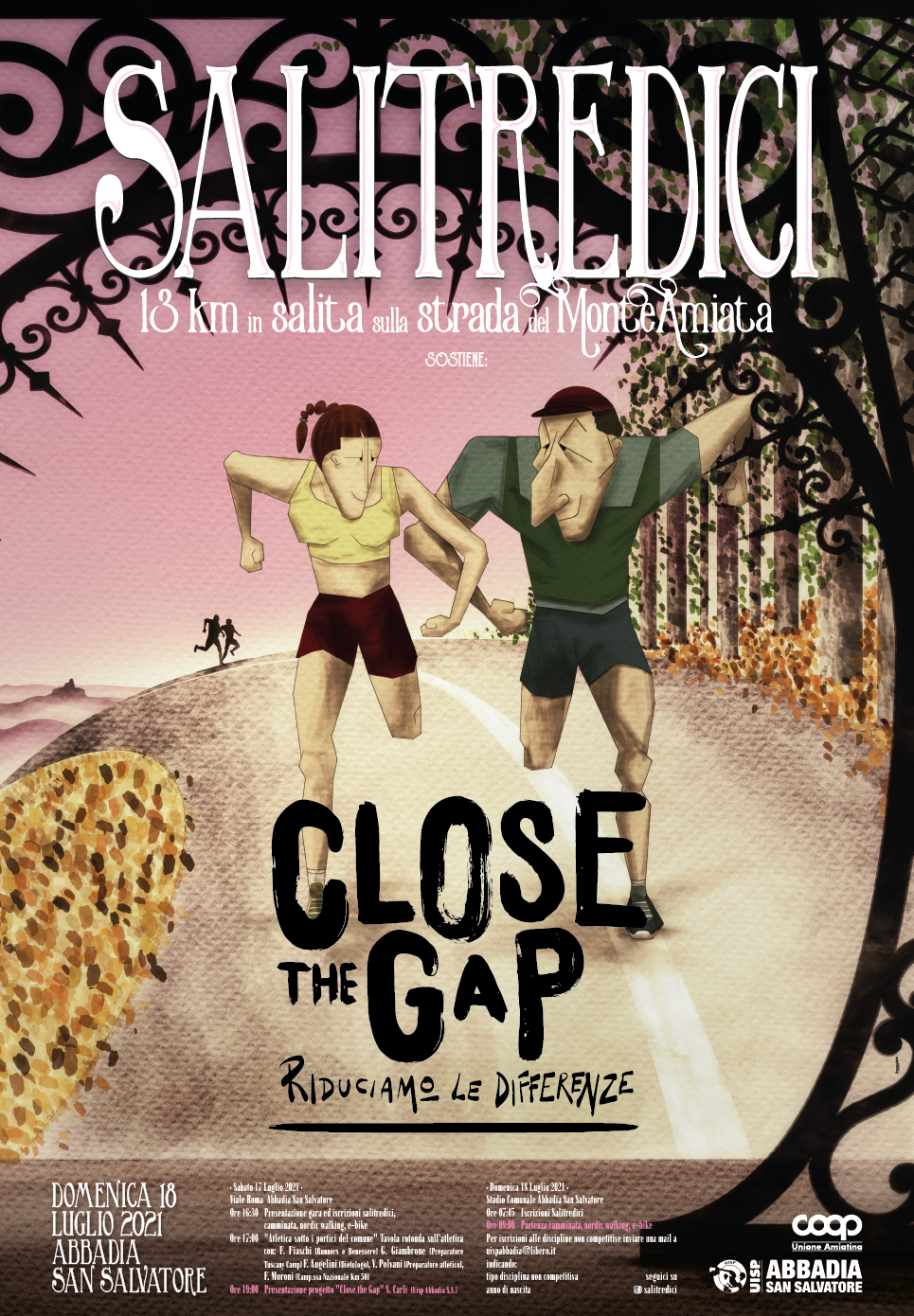 Salitredici 2021. The famous sporting event that takes place on Mount Amiata on 18 July 2021 returns this year, after a year off due to the Covid-19 pandemic.
Registration is open to everyone, both for the competitive and non-competitive sections. The event kicks off at 9 am on 18 July from the Abbadia San Salvatore stadium to finish at the Amiata peak, along the paved road.
Some refreshments are provided along the way both for those who face the race and for those who want to take a simple walk enjoying the fresh air and the majesty of the beautiful woods of Monte Amiata.
For more information on the Salitredici, refer to the website www.amiatarunners.com. You will find there the regulations, the link for registration.
with the hashtag #closethegap, the event this year aims to raise awareness among all participants and not, to the elimination of any distance between sexes, races and religions.