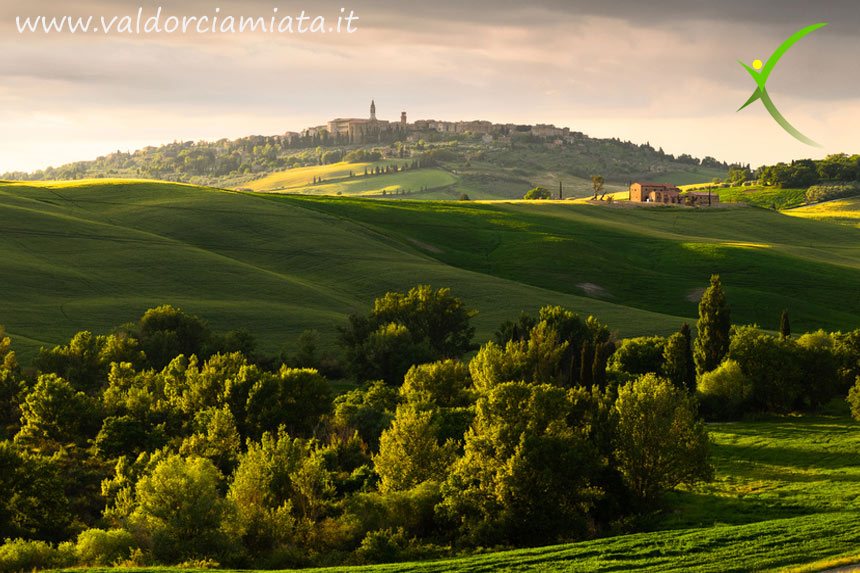 Visit Pienza, the small town in the province of Siena which counts 2.111 inhabitants.
The history of Pienza
Pienza, the town "born from a thought of love and a dream of beauty" as was written by Giovanni Pascoli. In fact, it was Enea Silvio Piccolomini, born in the ancient village of Corsignano in 1405 and became Pope Pius II in 1458, that one who want to transform Corsignano in a town whose name recalls his papacy.
The renovation project was entrusted to the architect Bernardo Rossellino, student of the famous Leon Battista Alberti, and it remains until today as the one of the most significant example of the rational urban design of the Italian Renaissance.
The work lasted little more than 3 years and the 29 th of August 1462, for the feast of St. John the Baptist; Pio II consecrated the Cathedral and inaugurated the new town of Pienza, the town of the author, the ideal town, the utopian town.
The early death of Pius II, on August 14, 1464, on the eve of crusade against the Muslims, led to the suspension and since then Pienza has undergone a few modifications.
For the beauty of its renaissance historical center, in 1996 Pienza became a part of the natural, artistic and cultural heritage of UNESCO, followed in 2004 by same valley area in which it stands: Val d'Orcia.
Monuments and places of interest
Cathedral
The Church of St. Francesco
Parish Church of Saints Vito and Modesto in Corsignano
Hermitage
The Piccolomini Palace
Town Hall
Borgia Palace, seat of the Diocesan Museum
Conservatory of Saint Carlo
The Gonzaga Palace Simonelli
Walls of Pienza
Spedaletto Castle
Cosona Castle
Castelluccio Bifolchi
Palazzone Tower
Tarugi Tower
Nature reserve area Lucciola Bella
Street of Love
Street of the Kiss
Culture and society
Since 1960, every first week of September on the main square is held the Palio of the melted cheese.
The most important part of the town is Monticchiello, famous for its "Poor" Theatre, staged each year by its inhabitants.
The typical and most famous product is sheep cheese called "Pecorino".